Superyachts and Cruise Ships
Cruise Ship Jobs
If you are looking for a job as a  Cruise Attendant or General Purpose Hand, please contact Tracey at Coral Expeditions. – 07 4040 9932 or head to their website https://www.coralexpeditions.com/au/careers/ to submit an expression of interest and see current vacancies.
Superyacht Jobs
Kylie Champion can help you find work in the Superyacht Industry!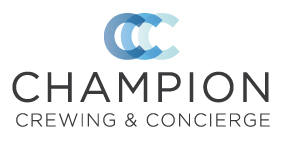 Kylie Champion, Managing Director
Champion Crewing & Concierge
Whitsundays, Australia
Phone: 0435 839 804
Email: info@championcrewing.com
Website: www.championcrewing.com
Crew Pacific- Joy Weston provides superyacht Elementary Steward/ess, Deckhand & Steward/ess/deckhand Training that is internationally recognised. Once fully superyacht trained Crew Pacific can assist you into super yacht employment world-wide.

Joy Weston, Director
Crew Pacific
Ph:  (07)  4041 7243
2b/117 Anderson Street, Manunda,
North Cairns QLD 4870
Some hints from us at Maritime Career Training for entering the Superyacht Industry –
Some positives about working in the Superyacht Industry
A Five Point Plan for Finding Work on a Superyacht
Maritime Career Training's Involvement in the Superyacht Industry
Where to Look for a Job on a Superyacht
When Should you do Your CoST (STCW95/10)
Our STCW10/95 course costs just $2,295 and is delivered over 2 days of face to face training on the Sunshine Coast plus about 40 hours of online learning and assessments.  Due to the growth of the Superyacht industry in recent years, there is a corresponding increase in demand for suitably qualified men and women interested in a financially rewarding, exhilarating and satisfying career as crew on Superyachts operating mainly in the Mediterranean and the Caribbean. Around 87% of the world's Superyachts are registered in the Cayman Islands where yacht crews must hold MCA recognised qualifications in order to work on these vessels. As a minimum all crew must hold a Certificate of Safety Training in accordance with the IMO STCW convention.
Qualifications – as a minimum the Certificate of Safety Training (CoST) (Commonly incorrectly referred to as STCW95 basic safety Training)
Aged between 18 and 36

(We have however trained experienced people in their 60's)
Non-smoker

(some vessels allow restricted smoking)
No visible tattoos or piercings
Female crew wear minimal makeup and perfume
Present well and are dressed appropriately
Wear minimal jewellery (nothing large, bulky or showy)
Have a positive and co-operative attitude
Are tolerant of their workmates
Are prepared to work hard
Know how to speak to people and show good manners
Some positives about working in the Superyacht Industry
You live and work on the world's most luxurious yachts
You visit the planet's most exotic locations
You are paid well in US dollars and no tax is deducted (you should obtain professional advice regarding your income tax responsibilities)
Free medical care after a qualifying period
Free lodging and food whilst on board
Uniforms are provided free
Usually you negotiate a return flight to Australia once a year
Some weeks of annual leave
You work within a team of generally young, like minded people
Excellent opportunities for advancement in the industry
A Five Point Plan for Finding Work on a Superyacht
We suggest that you follow this plan:
1. Prepare a one or two page CV with a head and shoulders picture of yourself. Barry Barnes will be pleased to assist you in preparing your CV and is contactable by email at bb@stcw95.net.
2. Plan to arrive for the start of the Med season a little early, say late March or early April in one of the ports where superyachts are preparing for the cruising season. Palma and Antibes (pronounced "ANTEEB") are two ports where superyachts call to provision for the Med season and are both popular destinations for people looking to find work on a superyacht. Have sufficient funds to carry you through for at least one month.
3. Stay at one of the many superyacht crew houses in order to make contacts with others in the industry.
4. Register with all the superyacht crew placement agencies and follow up frequently to keep your name in front of them. There should be no charge for this service.
5. Walk the docks – every day visit the marinas where the superyachts are berthed and approach the senior crew of the superyachts in your search for a job on board.
There will be a lot of competition and potential crew come from all round the globe to seek work. However, Australians and New Zealanders are well respected as hard working and highly skilled potential crew members.
Maritime Career Training's Involvement in the Superyacht Industry
Maritime Career Training (under the name Superyacht Career Training) has been conducting Certificate of Safety Training courses since December 2006. In that time we have trained in excess of 200 young people each year who have travelled to either Ft Lauderdale in Florida USA or Palma, Antibes and Majorica on the coast of the Mediterranean Sea to obtain a position on a Superyacht.
Where to Look for a Job on a Superyacht
A small number have found positions locally in Australia but most have obtained a position overseas within a few weeks of their arrival. Finding a job has become harder and more competitive in recent years. The industry is seasonal but most crew stay with the one superyacht for at least a year.
Superyachts cruise the whole year round in all parts of the globe. However, most vessels cruise the Mediterranean from about April/May to October/November and the Caribbean from October/November to April/May.
The greatest concentration of Superyachts can be found in Ft Lauderdale in October and November. Antibes (pronounced Anteeb) on the French Med coast is one of the best places to find crewing work during the Med season. Majorka in Spain is also a good place to look for crewing work. There are a number of crew placement agencies operating in these locations.
When Should you do Your CoST Training?
We conduct frequent CoST courses on the Sunshine Coast in South East Queensland. At times through the year the courses are quickly filled.
You will need to hold a current HTLAID003 "Provide First Aid and CPR" as a pre-requisite for the course, this is available from most First Aid Training providers around Australia.
Certificate Recognition
The AMSA Certificate of Safety Training is recognised by many overseas Administrations or Flag States including the United Kingdom MCA. MCA recognition of your training is an essential pre-requisite to obtaining a job on a superyacht overseas. The AMSA approved Certificate of Safety Training which we deliver takes 2 straight days plus approximately 40 hours of online learning to.
Most people intending to find work overseas for the MED season complete their course with us before the end of March. It can take 21-30 days to receive your marine qualification from AMSA.
If you intend working in the Caribbean season then you should complete your training by the end of September at the latest.
There are a number of companies in Australia who offer Superyacht Hospitality Courses which might be of interest to you if you intend seeking work as a steward or stewardess on a superyacht. It might well be that the qualifications issued by these colleges have limited recognition overseas and in Australia but some of them are delivered by experienced superyacht crew who may well provide you with some increased knowledge of the superyacht industry. If you already have hospitality experience then these courses might be of limited value to you.
It is useful to gain an Australian recreational boat and jetski licence and an Australian Radio Certificate, either MROCP or MRVOCP. These qualifications are widely recognised in the superyacht industry overseas. Most Volunteer Marine Rescue organisations including the Royal Volunteer Coastal Patrol and the Australian Volunteer Coastguard offer these courses at a reasonable cost.
Regarding engineering and deck qualifications, please email Barry Barnes at bb@stcw95.net for advice on what training you should consider.

 Australians can enter Europe or the USA and obtain a Visitor's Visa for a short stay. The vast majority of superyachts are registered in The Cayman Islands or the Marshall Islands.
When working on one of these yachts you are actually working in the 'Flag State' where the vessel is registered. In the case of both The Cayman and The Marshall Islands, no work visa is required.
However, many superyachts are owned by wealthy US citizens and during the Carribean season might frequently enter US waters. If you are working on such a vessel and you do not hold a US B1/B2 visa then you might be seen by the US authorities as an illegal immigrant and be deported and that would be the end of your job.
In order to avoid this situation it is essential that before leaving Australia (or from Europe but not inside the USA) you make an appointment by visiting the US Consulate's website in Australia and fill out a form. The US Consulate will then stipulate a date and time that you can appear for an interview in support of a US B1/B2 Visa.
Normally the visa is issued for a 5 year period, allowing frequent visits without the need to clear US Customs and Immigration.
We recommend that you are very clear and honest about your work intentions. Just explain that you intend seeking work on a non-US Registered superyacht and show your AMSA Certificate of Safety Training as evidence that you are qualified to work on a Superyacht.
You would need a US Work Permit to work on a US Registered superyacht but there are very few of those. To obtain a US Work Permit is extremely difficult unless you were born in the USA or are a permanent resident.